Recent Photos
page 13
How Leo spent his Christmas holidays ...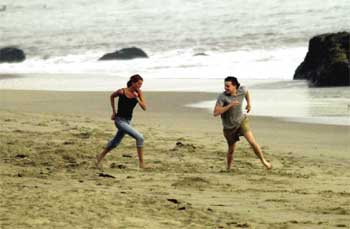 Leo & Gisele with their families (Giseles sisters, her parents and Irmelin DiCaprio met in Los Angeles at the end of the year and enjoyed a volleyball game on the Beach of Malibu.
Click here for all the articles about their meeting.
Please visit Gabi´s Leo & Gisele in Malibu page as well !
***